Skip to Main Content
It looks like you're using Internet Explorer 11 or older. This website works best with modern browsers such as the latest versions of Chrome, Firefox, Safari, and Edge. If you continue with this browser, you may see unexpected results.
Book Mark It!
See Ms. v for bookmarks that have already been made or if there is a theme you can help with!
You can use this website to design a book mark online: http://www.printwithmypic.com/pictureframes/bookmarktemplates.php
You may also ask Ms. v for a paper with the bookmark template/outline, so you can draw one on paper. Later, we can scan it and print multiple copies to share with other students.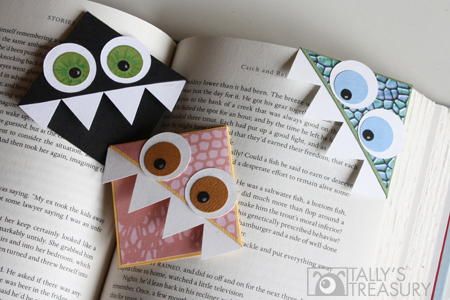 We also have a kit to make these cute Monster bookmarks for the corner of a page - see LMC staff for the materials for this.
Here are some student bookmarks that have been made in the past for the La Follette LMC:
Here are some student bookmarks that have been made in the past for the La Follette LMC: