Skip to main content
It looks like you're using Internet Explorer 11 or older. This website works best with modern browsers such as the latest versions of Chrome, Firefox, Safari, and Edge. If you continue with this browser, you may see unexpected results.
COVID Library Book Checkout

Library book pickup/dropoff at West
Sign in to Follet Destiny through ClassLink to make your book requests! (Look in the purple "Library Resources" folder.)
Library staff will contact you by email to confirm.
At-Home Students: Place your holds by Friday afternoon. Pickups will be: Mondays, 9am-3pm
Pick up at the Van Hise Gym doors (#8) that face the parking lot off of Van Hise Ave. There will be a greeter at the door, give your name, and they will give you your requested items.
In-Person Students: Place your holds before on your in-person days and we will deliver to you in one of your classrooms.

Request a surprise bag of 3 books chosen by the librarian if you don't know what you're looking for.
(Utilice este formulario para solicitar una bolsa de tres libros elegidos por la bibliotecaria.)
Partnership between our school and public libraries!
Recommended Reading from Ms. Hennes
Furia

by

A Reese's Book Club YA Pick! In Rosario, Argentina, Camila Hassan lives a double life. At home, she is a careful daughter, living within her mother's narrow expectations, in her rising-soccer-star brother's shadow, and under the abusive rule of her short-tempered father. On the field, she is La Furia, a powerhouse of skill and talent. When her team qualifies for the South American tournament, Camila gets the chance to see just how far those talents can take her. In her wildest dreams, she'd get an athletic scholarship to a North American university. But the path ahead isn't easy. Her parents don't know about her passion. They wouldn't allow a girl to play fútbol - and she needs their permission to go any farther. And the boy she once loved is back in town. Since he left, Diego has become an international star, playing in Italy for the renowned team Juventus. Camila doesn't have time to be distracted by her feelings for him. Things aren't the same as when he left: she has her own passions and ambitions now, and La Furia cannot be denied. As her life becomes more complicated, Camila is forced to face her secrets and make her way in a world with no place for the dreams and ambition of a girl like her. Filled with authentic details and the textures of day-to-day life in Argentina, heart-soaring romance, and breathless action on the pitch, Furia is the story of a girl's journey to make her life her own.

ISBN: 9781616209919

Publication Date: 2020-09-15

Dragon Hoops

by

In his latest graphic novel, Dragon Hoops, New York Times bestselling author Gene Luen Yang turns the spotlight on his life, his family, and the high school where he teaches. Gene understands stories--comic book stories, in particular. Big action. Bigger thrills. And the hero always wins. But Gene doesn't get sports. As a kid, his friends called him "Stick" and every basketball game he played ended in pain. He lost interest in basketball long ago, but at the high school where he now teaches, it's all anyone can talk about. The men's varsity team, the Dragons, is having a phenomenal season that's been decades in the making. Each victory brings them closer to their ultimate goal: the California State Championships. Once Gene gets to know these young all-stars, he realizes that their story is just as thrilling as anything he's seen on a comic book page. He knows he has to follow this epic to its end. What he doesn't know yet is that this season is not only going to change the Dragons's lives, but his own life as well.

ISBN: 9781626720794

Publication Date: 2020-03-17

I'll Give You the Sun

by

Jude and her twin brother, Noah, are incredibly close. At thirteen, isolated Noah draws constantly and is falling in love with the charismatic boy next door, while daredevil Jude cliff-dives and wears red-red lipstick and does the talking for both of them. But three years later, Jude and Noah are barely speaking. Something has happened to wreck the twins in different and dramatic ways . . .

ISBN: 0803734964

Publication Date: 2014-09-16

An Ember in the Ashes

by

BOOK ONE IN THE NEW YORK TIMES BESTSELLING SERIES One of Time Magazine's 100 Best Fantasy Books of All Time Instant New York Times bestseller From #1 New York Times bestselling author Sabaa Tahir Amazon's Best Young Adult Book of 2015 People's Choice Award winner - Favorite Fantasy Bustle's Best Young Adult Book of 2015 "This novel is a harrowing, haunting reminder of what it means to be human -- and how hope might be kindled in the midst of oppression and fear." -- The Washington Post "An Ember in the Ashes could launch Sabaa Tahir into JK Rowling territory...It has the addictive quality of The Hunger Games combined with the fantasy of Harry Potter and the brutality of Game of Thrones."--Public Radio International "An Ember in the Ashes glows, burns, and smolders--as beautiful and radiant as it is searing."--Huffington Post "A worthy novel - and one as brave as its characters." --The New York Times Book Review Laia is a slave. Elias is a soldier. Neither is free. Under the Martial Empire, defiance is met with death. Those who do not vow their blood and bodies to the Emperor risk the execution of their loved ones and the destruction of all they hold dear. It is in this brutal world, inspired by ancient Rome, that Laia lives with her grandparents and older brother. The family ekes out an existence in the Empire's impoverished backstreets. They do not challenge the Empire. They've seen what happens to those who do. But when Laia's brother is arrested for treason, Laia is forced to make a decision. In exchange for help from rebels who promise to rescue her brother, she will risk her life to spy for them from within the Empire's greatest military academy. There, Laia meets Elias, the school's finest soldier--and secretly, its most unwilling. Elias wants only to be free of the tyranny he's being trained to enforce. He and Laia will soon realize that their destinies are intertwined--and that their choices will change the fate of the Empire itself.

ISBN: 9781595148032

Publication Date: 2015-04-28

Becoming Kareem

by

At one time, Lew Alcindor was just another kid from New York City with all the usual problems: He struggled with fitting in, with pleasing a strict father, and with overcoming shyness that made him feel socially awkward. But with a talent for basketball, and an unmatched team of supporters, Lew Alcindor was able to transform and to become Kareem Abdul-Jabbar.

ISBN: 031655538X

Publication Date: 2017-11-21
Student Tech Help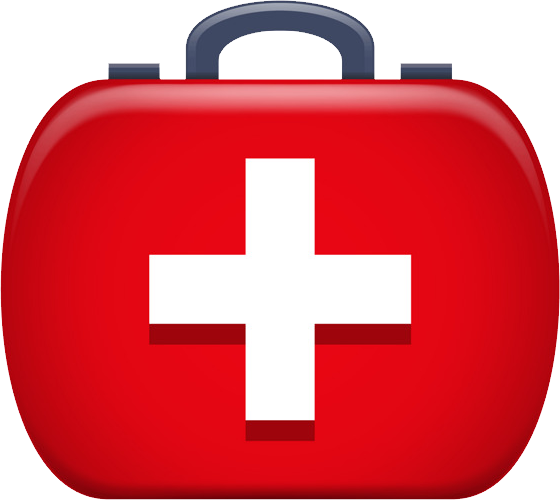 Having Chromebook, Wifi, Zoom, or Other Tech Problems?

Ms. Hennes is available to you to "Ask a Librarian' on Zoom during CCC time on Tuesdays and Thursdays, 8:15-9:15am.
Check the CCC Choice Board for the Zoom link.
NEED AN ID? Contact your SLC office or knock on LMC doors!
Sora (by OverDrive)
Sign in using your MMSD network/computer login
Also available as an app on your smart-device!
Library Media Technology Specialist